Advanced Light Technology – Dynamic light for every use case
Joel Assamoi, Product Manager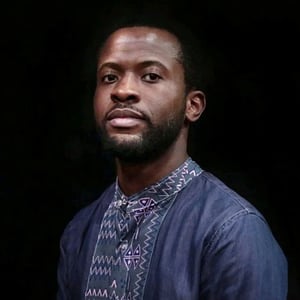 Wouldn't it be great to know that whatever the light conditions your property is completely protected? We know that many businesses need to secure areas night and day. Whether it be carparks, warehouses or garages, changing light conditions can pose a real problem to security cameras and their ability to provide clear, uncompromised high-quality images.
What if we told you there was a way that you can get high quality images and full situational awareness whatever the lighting conditions?
Oncam's Advanced Light Management Technology, available on all C-Series cameras, can do exactly that by dynamically adjusting to the available light to achieve the best image quality in every corner of every 360-degree scene.
Here's the techy bit...
The Advanced Light Technology is a combination of a high-quality large aperture lens, a cutting-edge high sensitivity image sensor and a state-of-the-art photographic quality image signal processor, alongside advanced noise reduction image processing algorithms
In low light conditions, where longer exposures are needed to keep the image bright and minimize noise, Oncam's Advanced Light Management Technology uses dynamic scene identification to apply the required level of exposure, which provides more clarity to the scene. When it gets dark and unwanted image noise can become a problem, complex 3D and special noise filters are applied to deliver a smooth image while maintaining the required detail. Given the importance that color has in how humans recognize images, rather than providing near black and white images, Oncam's Advanced Light Management Technology has been designed to deliver color fidelity even in the most challenging light conditions, all while maintaining up to 30fps.
Sound good? But what does it actually mean to you?
Well, all this technology works seamlessly together so whether it be extreme low light or a complex mixed lighting environment, the camera automatically optimizes image quality using whatever light is available. This produces clearer images, as well as maintaining the sharpness of static or moving objects even in very low light conditions. This gives you completely uncompromised retrospective viewing, giving you peace of mind, knowing that your property is properly protected whatever the lighting environment.
What's more, the technology is fully automated, the adjustments are made dynamically meaning you don't have to do a thing, just install your camera and let it work its magic. Another benefit of Advance Light Technology is, by minimizing noise, maximizing contrast, color fidelity and dynamic range, images are clearer and less storage and bandwidth are needed to stream and store them – saving you money!
So, if you are looking for a camera that not only gives you full situational awareness, with the very best 360-degree images, without blind spots even in difficult lighting conditions, then Oncam's C-Series are the cameras for you!
Receive Oncam updates and news directly in your inbox