Certification – We go the extra mile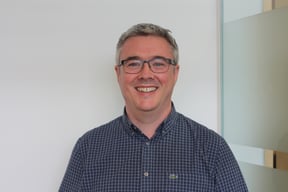 Neil Boyce, Senior Vice President Operations
Certifications are important, they instill confidence that a person can do their job, you wouldn't want an uncertified plumber fitting your gas cooker for example! The same is true of technology certifications. They ensure that a piece of tech does what it says it does, for example if it says it's waterproof then a certification provides the evidence of that. Most of all they ensure that it and its components are safe.
The technology world is dynamic and constantly evolving, with new standards popping up all the time. At Oncam, we take the utmost care to ensure that our cameras come with all the required certifications, and then some. We are constantly striving to bring the best quality product to our customers, which is why we always ensure we are ahead of the curve when it comes to certification and standards.
Supply chain
When creating our cameras, the first thing to consider is supply chain. We carry out regular audits to ensure that our suppliers are competent and have stringent quality management systems in place . This will include identifying if standards of practice are being maintained. And that a continuous improvement culture is embedded into the business.
Social & Environmental Audit
At Oncam we care about people, and not just our own team and customers, which is why we don't want to stop with just ensuring our supply chain provides us with high quality products. We want to go above and beyond to ensure that our suppliers are ethical. We have a responsibility to ensure that we are not funding unethical suppliers, which is why we carry out our regular environmental audits. We want to ensure that everyone involved in the creation of Oncam products is being treated fairly. By carrying out these audits, we can be confident that our supplier's workforce are being paid fairly for their work, they are not working unreasonable hours, overtime is paid, nobody is subjected to forced labor and they do not engage in child labor. We also ensure that correct procedures are in place for cases of harassment or disciplinary measures as well as ensuring the option to join trade unions is offered freely for further support.
Conflict Minerals
As an extension of our environmental audit, we also track conflict minerals. We ensure that we are not buying products from areas around the world were people's human rights are being breached and provide conflict minerals assessments to our partners.
Manufacturing
If you have seen our products, then you will know that we manufacture everything from our top of the range C-Series cameras, to our amazingly versatile accessories to an exceptionally high standard. We ensure this is the case with our continuous improvement methodologies. We want to ensure our manufacturers are committed to constantly improving their capabilities such as timescales, cost effectiveness and having improved control standards on production lines to reduce defects. These audits are carried out on a regular basis and each manufacturer is RAG rated on performance. All this is to ensure that you get a high quality product in the quickest possible time for the best possible price.
Product Testing and Safety
Our product safety certifications are too numerous to list here, but you can be assured that our products are compliant with safety regulations including REACH, RoHS and EMC (CE, UKCA, FCC, ICES, RCM). If you wish to see specific safety certification information, then please refer to the product data sheets or contact us to discuss any questions you may have.
When it comes to our products' durability we really put them to the test. Our cameras are tested for their intended environment, if they need to be waterproof, gas proof, dust proof, thermally sound, then we have tested appropriately, including our C-12 outdoor being subjected to salt pray testing. We've even hit them with a hammer (we had to check they were vandal proof!), We don't just test to one standard either, we sell our cameras across the globe, so we ensure that they meet all the certification requirements of their destination. This ensures that wherever our cameras may end up we can be sure they can withstand the environment.
Speaking of travelling across the globe…Did you know we put all our products through vibration and thermal testing as well as testing the protection of our packaging (Yes, we drop test everything) there is nothing we don't account for when it comes to product testing.
Whether they're tested at our manufacturer's facilities or at our 3rd party laboratories we know our cameras have a long list of certifications to prove it!
As you can see the quality and safety of our suppliers' workforce is as important to us as the quality and safety of products. We go above and beyond to ensure our products are ethical as well as sourced from the best possible suppliers.
Receive Oncam updates and news directly in your inbox