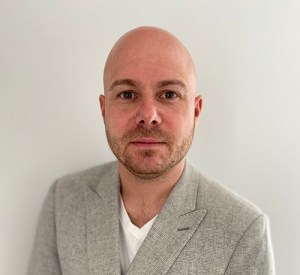 By Scott Brothers, COO
It's not a secret: video surveillance is critical for retailers. Whether it's used for deterrence (which studies have shown the simple presence of a camera can help thwart would-be shoplifters) or in the event of an incident for investigative purposes, video provides a number of benefits for loss prevention (LP) leaders. And this is especially important as November kicks off the busy holiday shopping season.
According to a new survey by A.T. Kearney, younger consumers (think: ages 14 to 24) overwhelmingly (81%) prefer to do their shopping in person, which is driving a resurgence in visits to brick-and-mortar stores.
This is good news for retailers in the long run, but only if they have Loss Prevention (LP) tools in place to help keep both assets and patrons safe. As a result, LP managers are tasked with the planning and execution of technology applications, such as surveillance systems, that can deliver the kind of security required, taking into account the following considerations:
Coverage area. To achieve the kind of video footage that generates the right views for investigations, many LP managers are turning toward implementing omnidirectional cameras — namely, those that leverage 360- and 180-degree technology — to increase coverage area.
In fact, these kinds of surveillance cameras are more cost-effective because they provide much larger coverage than narrow field-of-view (traditional) cameras on the market today. More coverage means less blind spots where theft can occur.
Technology features. Today's LP managers have the ability to leverage camera technology that has a number of cutting-edge features to help improve bandwidth usage, storage, lighting issues and image clarity. For example, the latest generation of High Dynamic Range (HDR) technology allows users to capture both a short and long exposure at the same time — and at a full frame rate — that are analyzed and digitally combined for realistic image quality.
This can ensure that the best possible image is presented when needed in the event that a scene needs to be analyzed. Advanced compression technology is another feature that can benefit LP managers by reducing the bandwidth and storage space required per camera stream, significantly reducing TCO while ensuring peace of mind.
Integration. IP cameras that possess the ability to integrate seamlessly with leading video management systems (VMS) go a long way in providing a way to mange incoming video feeds and access video as needed. Going even further, LP managers can also integrate point-of-sale (POS) systems with VMS for even more protection and investigative ability in the event of suspicious transactions.
Multi-layered approach. While video data is valuable in preventing and proactively addressing loss, taking a multi-layered approach is the best line of defense against retail threats.
Incorporating video alongside access control and intrusion solutions can help address a number of areas where crime can occur (such as stock rooms, employee break areas, etc.). Layering all of these systems together in a streamlined platform gives LP managers the tools they need to pinpoint exact instances of theft and investigate them with authorities.
Together, these elements create an overall plan for LP managers to ensure the safety and security of people and assets. Retailers have enough on their plates with regard to implementing strategic marketing initiatives, merchandising considerations and customer service.
When it comes to protection, technology that delivers on its promise of clear, easy-to-understand data when it's needed most provides LP managers with the tools they need to be successful in this competitive market.
Copyright Security World
The original article can be found here.
Receive Oncam updates and news directly in your inbox