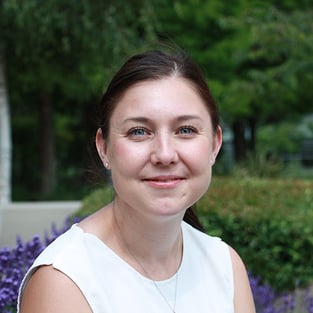 By Therese Hume, Partnership Director
The truth is that it can be tricky to find a "one size fits all" physical security solution. Every organization has unique needs when it comes to technology and its applications throughout the business, meaning that a combination of various products that work together can often be the most ideal way to comprehensively ensure protection. As such, it's important that today's security organizations have robust and dedicated strategic partnerships in place that focus on integration, joint innovation and the creation of an ecosystem that delivers the best solution for the customer.
One aspect of this kind of industry partnership that is particularly relevant for camera manufacturers is the ability to integrate devices with VMS platforms. After all, being a camera manufacturer is much more than simply choosing the best lens on the market or creating superior camera housings for harsh environments — it's important to remember that the video process doesn't stop there for the customer.
Once a user captures an image, it is crucial to process that data through a VMS so that security operators are able to gain the visual intelligence that they require. A VMS platform allows a business to obtain centralized, increased insight into operations while also making it easier to identify threats or risks and act accordingly.
As a camera manufacturer, it's important for us to work with leading VMS vendors to make this process smooth. Whether it's by reducing the volume of data being processed with high compression algorithms or ensuring that dewarping software is as accurate and as effective as possible, we have the ability to improve the experience for our customers and become an integral part of their situational awareness posture.
This kind of seamless integration is also beneficial for integrator partners. Manufacturers should always want to make processes as easy as possible for integrators, who often feel a high degree of pressure to have a camera deployment operational within a certain deadline. The last thing they want — and that you want for them — is to spend hours trying to get a VMS platform to recognize the camera, adjusting complex settings within the viewing clients or ensuring that all necessary permissions and accounts are created.
Cameras that are designed with a strong sense of interoperability in mind are paramount for making these integrations possible. And this focus on collaboration relates back to the great pride we take in our partnerships and our place in the wider security ecosystem. Working with other industry-leading companies allows manufacturers to drive stronger innovation in technology, as well as opens the door for customer feedback and the ability to address end user challenges directly.
Receive Oncam updates and news directly in your inbox