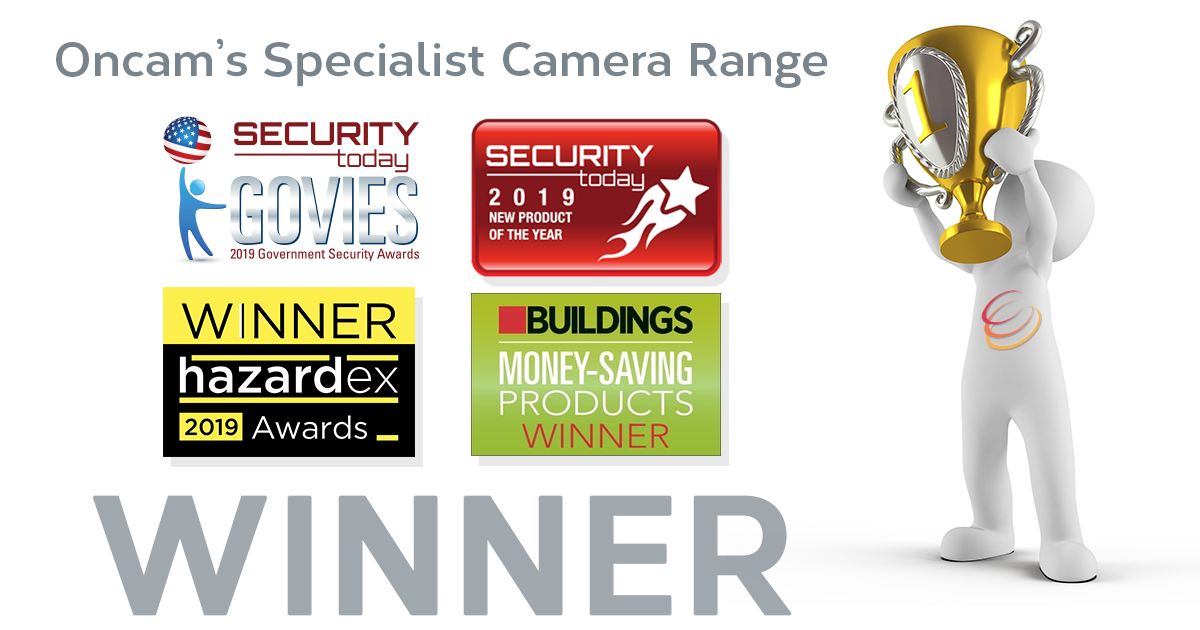 Continued innovation is the name of the game at Oncam over the last few years, as we've added more value to our portfolio of specialist panoramic cameras, including the addition of the ExD Explosive Environment camera range and the improved Evolution Stainless Steel camera line. These advancements have since caught the eye of the industry, as Oncam has been on the receiving end of some of the industry's biggest honors.
The Oncam suite of specialist cameras is designed for markets that experience extreme conditions and require durable surveillance equipment to avoid inefficiency or damage. So much of the work and design that has gone into these specialized cameras comes directly from the demand that Oncam has seen in the markets they serve, including manufacturing, food safety and production, oil and gas, power and utilities, wastewater treatment, grain handling and storage, and many more.
The awards and recognition that these camera ranges have so far won, demonstrate their value in this space:
Security Today New Product of the Year: Announced this week, the Stainless Steel camera range was recognized in the IP Single-sensor Panoramic category.
Hazardex 2019 Award: The ExD won in the Personnel Protection Technologies (PPTex) Innovation category during the Hazardex 2019 Conference and Exhibition.
BUILDINGS Magazine Money-Saivng Product 2019: The ExD was honored in the Life Safety and Security category for being a cost-effective solution that helps facilities managers protect people and property.
Govies 2019: ExD was once again awarded with a 2019 Government Security Award (or "Govie") during ISC West 2019 in the IP Video Surveillance Cameras category, which recognizes outstanding technology geared toward government entities.
GIT Security Award (finalist): The ExD is a finalist in the 2020 GIT Security Awards (and voting is open until THIS FRIDAY, Aug. 23) in the Fire and Explosion Protection, Industrial Safety category.
As Oncam looks toward continued innovation and technology advancements for its panoramic fisheye cameras, awards and honors like these go a long way in demonstrating these efforts and highlight the kind of dedication we have for research and development in the future. To find out more about the Oncam specialist cameras, and how they could benefit though environments, click here.
Want to keep in touch?

Get the latest updates about our products, company news and industry insights, subscribe to our Newsletter.
Receive Oncam updates and news directly in your inbox