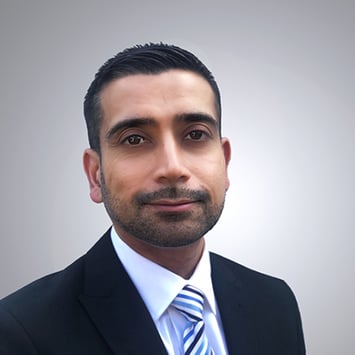 By Dilen Thakrar, Product Manager, Oncam
Last week, we introduced our latest camera line, the C-12 cameras, the first 12MP cameras of our brand-new C-Series. These cameras are the culmination of all the customer, market and product knowledge that Oncam has accumulated over the past 15 years, resulting in a significant breakthrough in 360-degree video security. Everything, from product conception, design, and component selection to testing, firmware development, and user experience has seen a tremendous amount of effort invested from the team, driven by the clear goal of building a product series that customers will instantly connect with.
During development, we wanted to make sure users had access to the fundamentals: a powerful camera and the features, technology and tools to get the most from it. The powerful multi-core CPU delivers several things: first of all, high frame rates, for smooth and detail-rich video. It also harnesses a range of imaging and processing technologies to deliver outstanding image quality that users can configure and tailor to best serve their installation environment.
The C-12 Indoor and the C-12 Outdoor Plus cameras deliver high performance, but also introduce a set of new features and functionalities that allow users to completely leverage the industry's leading image quality for their security operations.
In this blog, we start looking at frame rates, how to benefit from them, and how you can keep bandwidth and storage under control with smart compression technologies.
Market Leading Frame Rates
The difference in image quality can often be in the details. Picture a video feed from a newly installed surveillance system that's being used to review an incident. If these cameras support a high resolution, but low frame rate, it can be difficult to pinpoint important elements in the scene when it matters. Especially when the video is paused to review the incident frame by frame, the level of detail in every single frame becomes vital to identify something specific. Security teams often find themselves in this situation, which is why we decided to capitalize on the knowledge of our technology experts and build upon our existing 360-degree camera technology to deliver industry-leading frame rates of 55fps at full resolution with the 12MP C-12 cameras.
Depending on customer needs, running multiple streams at the same time from the camera may be more important than running at the highest frame rate. Often, however, the compromise made is a significant drop in frame rate performance for all streams. Maintaining a useable frame rate when multi-streaming is a key requirement for many of our customers, and so it became an integral feature for our new camera development. We're really pleased to be able to offer customers the ability to maintain 30 fps on the primary stream with up to 3 other streams running at the same time. In this way, users can experience the benefits of full-frame, clear video when multi-streaming without having to compromise.
StreamLite Compression
The Oncam C-12 cameras are built with a 12MP high speed sensor that allows it to deliver detail-rich video. Effectively compressing all this data is key to keeping bandwidth and storage levels under control, but it becomes meaningful only when you can maintain the integrity of your image quality. Our StreamLite compression technology does just that. It is an advanced, real-time adaptive video encoding technology that is applied to both H.264 and H.265. Its impact on images? Considerable, since it can lower video bandwidth and storage needs by an average of 50% or more. In scenes with low motion, enabling the Dynamic FPS (Frames per Second) feature can reduce the bitrate of the encoded stream by over 90%, minimizing the amount of data encoded and transmitted with minimal effect on the final image quality compared to standard compression.
StreamLite compression uses dynamic object and motion-based algorithms to analyze every scene in real time. Three key techniques drive this: Dynamic Regions of Interest (ROI), Dynamic Group of Pictures (GoP), and Dynamic Frames Per Second (FPS) to determine the relevant parts of a scene that are streamed and recorded at full quality — through intelligent motion tracking — as well as whether to create larger I-frames or smaller P-frames, and how many frames to send to reduce the overall storage without compromising on the image quality of the details that matter.
ColorMap Compression
What happens to traditional compression technologies when there is a lot of motion in the scene? Their effectiveness is significantly reduced; this is where our ColorMap Compression comes into play. ColorMap only acts on unperceivable colors in the scene — colors that are not visible to the human eye — and offers an additional 20% saving of bandwidth storage on top of what StreamLite Compression has already achieved. What's best about this is that the compression saving is independent of movement in the scene, so users can achieve significant results in all scene types. ColorMap enhances StreamLite to become StreamLite +, delivering additional bandwidth and storage savings when viewed on a supported VMS platform. ColorMap is available only in selected VMS solutions that are fully integrated with this technology.
Envisioning a Clearer Future with the C-Series
In our next blog, we will be looking at how the C-Series cameras can handle light, looking in detail at our TrueDetail HDR and Advanced Light Management Technologies. Creating the most competitive IP camera technology and award-winning video solutions for customers was paramount in the development of the C-Series cameras, and we're sure you'll be able to see the difference. Click here for additional information about the C-12 and C-series compact camera line.
Receive Oncam updates and news directly in your inbox