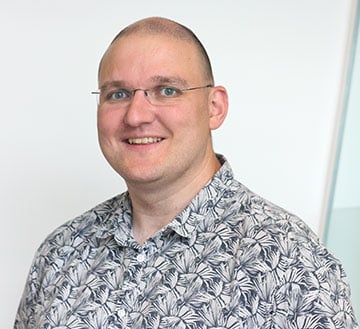 By Mike Parsons, Design Manager
Benefiting organizations in a pragmatic way with the latest video surveillance technology doesn't happen without a focus on the customer. Innovative technologies, such as those discussed in our previous blog, and design simplicity are not mutually exclusive. In fact, when designing the new C-Series cameras, the driver was to create a solution to this common challenge that manufacturers are continuously faced with. From initial conception, to industrial and mechanical design, the entire design process has been meticulously led by the Oncam team, all the way through to the final tooling and camera production.
Simple and intuitive, the C-12 Indoor and Outdoor Plus cameras were designed not only to deliver high-performing video, but also to provide integrators with the most seamless installation process in the industry.
Designed with Installers in Mind
At the heart of the C-Series is simplicity. Beyond its powerful core and advanced onboard technologies, C-12 cameras include unique features and form factors specifically developed for quick and easy installation. First, integrators can access the camera module connector without opening the box, allowing for quicker configuration at any site. With its compact form factors — 92 millimeters (3.6 inches) for the Indoor and 150 millimeters (5.9 inches) for the Outdoor Plus — installers can literally hold this device in their palm for an easy one-handed surface, pendant, or recessed mounting.
Small design nudges that guide the installer without having to think are also included, such as alignment markers on the housing to show orientation, a common screw head size, arrows that point to the common up, clips that hold things in place at critical moments of an install, captive screws, poka-yoke fixings, and color-coded parts to highlight action. All of these features may not be immediately obvious to the installer, but they will subconsciously become familiar.
These nudges are pictured in the instructions and QSG, where words are kept to a minimum and illustrations guide the installer so that they know the part in their hand is the part on the page. A design nudge used on both the physical camera and the documentation is designated through the use of color – orange points the way; if it is orange, the installer will know that it is intended to make installation speedy, seamless and hassle-free.
A Variety of Installation Options
Because surveillance is a customer need-based technology, we found it crucial to collaborate on exactly how to design a 360-degree camera that's versatile enough to address a wide range of operational objectives. Allowing for a customizable physical surveillance system is one aspect that differentiates the C-Series; its modularity is a core advantage. Both the C-12 Indoor and Outdoor Plus models are wrapped in an elegant design, and mounting the camera can be tailored to fit specific environmental needs. Low-cost accessories include a recessed mount, modern pendant mount adaptor, heater module for automatic regulation in environments that reach -40°C (-104 °F), outdoor pendant kit with protective sunshield, and aluminum brackets for poles, walls, or corners.
Additionally, installers save time and resources for integrating with a customer's physical network. Offering flexibility and reducing the possibility of connectivity errors, both C-12 cameras also give users the option of connecting networking cables either via a RJ45 connector or the alternative punch down method.
The Future of Customer Experience Starts Now
Together, powerful new onboard technologies and customer-centric features form the new era of 360-degree camera design. Businesses and organizations across a variety of industries will have the opportunity to integrate a video surveillance system that's painless to install and flexible enough to accommodate for unique environmental needs or unforeseen system requirements. For additional information about the C-12 and C-series camera line, click here.
Receive Oncam updates and news directly in your inbox