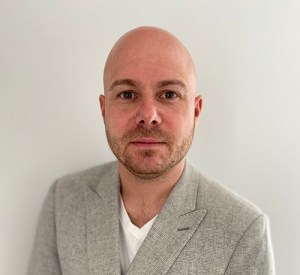 By Scott Brothers, COO, Oncam
In the physical security market – and just about every other industry – change is inevitable. It can take the form of the addition of innovative technology, those buzzwords that are thrown around, or in the development of new ways to add value for customers. Change is apparent in everything we do, so it is no wonder that change within security business will happen over time.
Whether a company is undergoing incremental changes, such as the addition of a new product line to master, or larger, more structural changes, such as an acquisition, managing organizational change in a proactive and positive manner is critical to the overall success of the business.
Within the integrator community, this is especially imperative, since at the core of any security integration business is the juxtaposition of balancing customer service and client-facing messaging with the thoughtful continuation of services even — and especially — in the midst of change.
Organizational change at the integrator level can create questions about the continuity of the business and could have a detrimental effect if not handled properly. Maintaining relationships — both within the organization and with external stakeholders — is critical to the overall success of handling change within an organization. Having a clear vision for decision-making, communicating and aligning messaging is imperative as change is happening.
Keep in mind these five elements when communicating internally, externally and across partner channels:
1. Decide who your organization is.
One of the biggest – and arguably most important – questions that an organization has to ask itself is: Why do we exist? Typically, the direction of the company, along with any decisions that are made, should hinge on this answer. Prior to going down the path of an acquisition or large-scale business direction change, a management team must be clear on this message. The products you offer, as well as the services you provide, will be guided by this answer, and should be the main drive for decision-making. Even the tough choices can be made by going back to the basics and answering, "Why are we here?"
2. Examine key relationships and forge new ones.
The hardest decisions within a change are often not the ones that will make you many friends. The physical security industry is built on relationships, and one of the most important ones is the manufacturer/integrator partnership; however, these relationships can become strained through a company's evolution – perhaps if one side does not meet expectations, such as a lag in support and service, or technology falling behind. In this case, integrators must take the needs of their customers into consideration when continuing to do business with a manufacturer.
3. Communicate effectively with stakeholders.
Integrators are on the front line when it comes to forging strong customer relationships, so any change management must be made with the customer relationship at the forefront. If you do not have a customer-centric mindset going into a big organizational shift, you will fail, so keeping the lines of communication open while changes happen becomes an integral part of any plan. Customers must be able to ask questions during any transition, which can help reduce confusion and potential frustrations as changes are implemented.
4. Keep employees up to speed.
There is a balance to be achieved when making decisions that affect both internal and external stakeholders, and your employees must be considered as one of the most critical points of contact during any transition. Be honest, even if the news is not great. People may disagree with a certain decision, but if you are honest, they are more likely to develop a sense of understanding and appreciation for both the decision itself and your decision to tell the truth.
5. Align messaging in external communications.
The messaging within the boardroom should be the same as the messaging to a broader, more public audience. This is where honesty comes in. Company leaders should be aligned in the message they're giving to members of the media and in any external-facing communications. Calling on media relations professionals to help guide the messaging rooted in the facts of the emerging situation can be a useful tool depending on the kind of organizational change being implemented at any given time.
Copyright: SecurityInfoWatch. The original article can be found here.
Receive Oncam updates and news directly in your inbox