The future is now: 360-degree video surveillance continues to evolve with the introduction of the C-08
Justin Wheatley, VP Product Manager at Oncam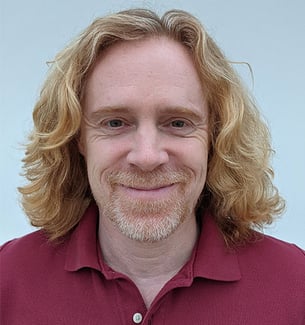 Security is a constantly evolving industry, and it impacts us in nearly every aspect of our lives. By the time you read this blog, there will be a new risk to mitigate, a new threat to analyze, or a new business challenge to solve. Technologies will have evolved and improved. And security departments will continue to shift away from centralized teams and share responsibilities with their IT counterparts. The shift to the digital landscape has put additional focus on collaboration and information sharing internally to ensure the highest level of efficiency possible.
All these trends point to a demand for better performance from the technology that security leaders invest in to augment their team's ability to protect and secure. Organizations' need for visual data is expanding rapidly, and video surveillance (the backbone of any robust security technology plan) must evolve to keep pace.
So how does the new C-08 fit into this ever-evolving landscape?
The C-08 is a high-performance and compact 360-degree 8MP video surveillance camera and builds upon the advanced C-Series platform. The C-08 is part of our continued commitment to driving innovation and development across growing industry segments and emerging technologies. I firmly believe that this camera will play a key role in the next generation of video surveillance applications and enhance the protection of data, people, and infrastructure — all the things we value most here at Oncam.
The C-08 has been innovated purposely, it's compact, powerful and fast, and as you would expect with Oncam, it is packed with video technology. With StreamLite and StreamLite+ compression technology, the C-08 makes the perfect sibling to the C-12. By retaining the rich feature set and high performance expected from the C-Series, the C-08 increases efficiency by utilizing a smaller 4.7MP image which reduces total cost of ownership without compromising on the beautiful picture. The C-08 is perfect for any size or type of organization due to its multiple use case capabilities. So, whether you're big or small, if you are looking for a unique solution that captures large areas with no blind spots, you definitely stand to benefit in both performance and cost savings from this compact and powerful tool.
The C-08 really does have all the goods and represents state of the art 360-degree camera technology. Powered by the Qualcomm Vision Intelligence Platform, the C-08 delivers complete situational awareness, up to 60 fps at full resolution and maintains 30 fps in the primary stream with three other streams running. Also boasting the very latest in sensor technology, allowing for better light performance, there isn't anything about the C-08 that isn't cutting edge.
To add to the already impressive list of capabilities the C-08 also features Oncam's new Multi-Mode functionality. This allows users to customize views to make the most out of their investment. Offering up to five different views — Fisheye, Panoramic+, Corridor+, T Corridor+, and VCams — any four of which can be selected simultaneously.  These terrific software features put the C-08 at the top of 8MP camera capabilities.
It has been really exciting to bring a smaller resolution to the C-Series. Being compact, versatile and easy to install, the C-08 is a superb place to start with 360-degree camera technology. If you're used to using narrow field of view 2 megapixel fixed lens cameras but are looking to experience the total situational awareness of a 360-degree camera with Multi-Mode technology, then the C-08 is here and it's absolutely state of the art.
The C-08 really gives the full 360-degree experience of 360-degree technology; a terrific dewarping experience, super imagery, fast frame rates, cutting edge compression, slick integrations, really compact package and lots of accessories – it's one hell of a product!
The C-08 is a business class product I'd be genuinely happy to have in my home, so if you are thinking of jumping into 360-degree fisheye camera technology, there's never been a better place to start.
Receive Oncam updates and news directly in your inbox