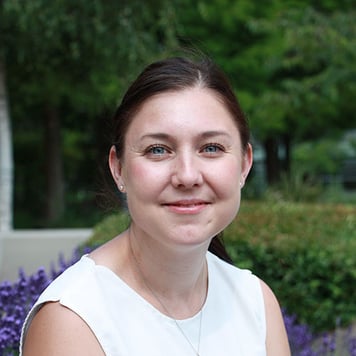 By Therese Hume, Strategic Partner Director
They say nothing stays the same for long, and this has never been truer than in today's world of technology and innovation. The 21st century has seen rapid changes, and every day brings a new update in one of the many segments of technology.
Technology is evolving at such a rapid rate due to a phenomenon dubbed accelerating change. Each new improvement is now a steppingstone, enabling stronger and better generations of technology at faster speeds.
The idea of accelerating change is evolving across all industries. For the Oncam team, we want to help our partners and customers get the most out of their investments and that is why we continually look to find ways to deliver flexibility and scalability with each update. Essentially, we've embraced the concept of accelerating change across our entire organization.
Why is this important? When organizations implement any new solution, they should carefully consider how their technology needs will evolve. Although it is impossible to anticipate the future (who would have imagined COVID-19?), stakeholders know their organization may grow, leaders will request new data points, the industry will evolve, and aligned technologies will emerge. Therefore, businesses must be able to be flexible and modular without having to overhaul their technology investments. That is why each company must invest in technologies that are designed for flexibility and scalability.
Oncam's C-Series is designed to meet today, tomorrow, and future security and business requirements. Do you need to fit a camera into a small space, such as a hotel corridor or over a reception area at a bank? What about at a retail store exit or the entry point for a distribution center? Or maybe you want to install one 360-degree camera instead of multiple standard cameras to maximize situational awareness? Either way, the modular, flexible benefits of the Oncam C-Series are an excellent choice.
In case you missed it, we recently launched our latest firmware and its biggest feature Multi-Mode transforms the already powerful and compact C-Series 360-degree cameras into the most advanced and flexible cameras of their kind on the market. Whether you need a 360-degree camera, a panoramic camera, the C-Series wraps all these functionalities into one solution.
I bet you're asking, why does that make sense? Why not keep different form factors, each focusing on a specific use? It all goes back to what we discussed before: the focus on empowering our customers to have the best technologies over the course of their investment. We're no longer asking our customers to choose a specific camera; instead, we're giving them the base format and empowering them to select the accessories needed to build the camera solution that fits their requirements. If those needs change, they simply change accessories or functions within the UI. Call it what you will — a one-stop camera shop or the Swiss Army knife of cameras — we're good with either. Overall, this approach eases deployments, addresses change, and simplifies use.
We've designed our hardware accessories to be as simple to deploy as the C-Series itself. The Panoramic+ accessory helps ensure the correct tilting of the camera at the desired angle to achieve the best panoramic image. The Indoor Panoramic+ Tilt Mount is a discreet wall mount that ensures cameras are tilted between 20 and 45 degrees. The Outdoor Panoramic+ Tilt Bracket is a pendant mount bracket that allows the cameras to be titled at any angle between 0 and 90 degrees. An Outdoor Panoramic+ Rain Guard is also available to provide extra protection with extreme weather conditions. These are only some of the options available today, but we plan to continue to add to the list of available accessories.
Our customers and partners need technology that can adapt to changing conditions. As technology leaders, we need to accommodate the evolving needs of organizations, large and small. We're proud to be leading the way by providing an ultra-flexible architecture that scales effortlessly to accommodate the short and long-term needs of your business.
If you're not yet familiar with the C-Series, what are you waiting for?
Receive Oncam updates and news directly in your inbox