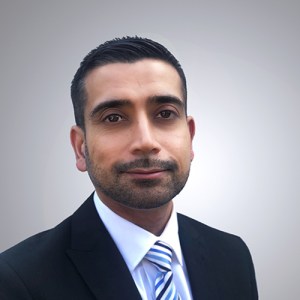 By Dilen Thakrar, Product Manager
When selecting the best video solution for any environment, it is crucial to understand how some of the latest innovations in surveillance camera technologies are transforming security operations. For many years, it's been proven that IP video systems offer numerous benefits, such as secure accessibility, higher resolution, more efficient storage and centralized management even with dozens of cameras. And, in today's market that sees constant technological evolution, choosing the most appropriate solution can become overwhelming.
As we enter what many are calling the next era of video surveillance, it's clear that one part of the market is advancing with some of the most notable innovations: 360-degree.
Referred to as panoramic, fisheye or omnidirectional, the adoption of 360-degree cameras is growing at an exponential rate. Whether you're already familiar with the technology or new to the market, there's always more to learn about the ways it enables users to take their security efforts to the next level.
Complete coverage. These devices provide operators with the ability to dynamically view either the entire scene, or pinpoint the view that they need and zoom in for a closer look, without compromising on image quality. This ability is referred to as "dewarping." What's even better, there are no blind spots, a drawback of many PTZ cameras due to a narrower field-of-view. With complete coverage, users benefit from fisheye images that cover the desired area. There's no added step that involves stitching together the images, which ensures consistent brightness, contrast and smooth motion in the entire scene. Some call that increased visibility or the foundation for situational awareness.
Simple setup. Recent design innovations have made 360-degree installation simple and intuitive, without sacrificing on high-performing video. Some noteworthy design enhancements include compact form factors for one-handed mounting and alignment markers to guide installers.
When it comes to installing other types of video security systems, the camera typically needs to be carefully set at the targeted position and refocused. 360-degree cameras don't require such precision; the lens is mounted in a fixed position and doesn't need to move or rotate in order to capture an entire scene. Also, fisheye cameras tend to have a longer life, since the vast majority of their parts are stationary and do not wear out as quickly.
Enhanced situational awareness. A full 360-degree view becomes the bedrock of attaining enhanced situational awareness for any organization's security operation. Panoramic video allows operators to know exactly what is taking place within their environment—as it happens or with retrospective analysis. Video Management Systems (VMS) that allow for client-side dewarping can store the full fisheye images, making it easy to access later for further investigation and to better understand people's behavioral patterns.
Taking it one step further, when combined with advanced analytics, 360-degree cameras give users unprecedented insights about their facilities. The user can automatically detect suspicious events and enhance decision-making with comprehensive, actionable information. Broader visibility and deeper insights benefit end users by providing an overarching view of an entire facility, increased operational efficiency, added situational awareness, a more streamlined response and the ability to address ongoing incidents.
Advanced onboard technologies. Organizations look for features in a video solution that not only enhance image quality, but also enable cameras to be the eyes for what operators can't see at all times. Inadequate video surveillance technology can cost organizations time, money and other resources. Simply put, the camera technology must leverage the highest quality features to generate valuable video and productive security. And 360-degree cameras offer some of the most exciting innovations in the market:
High-speed frame rate: Taking advantage of enhanced processing power, users are able to view live and recorded footage in high resolution with minimum motion judder or blur, and when required, can maintain the frame rate at 30 fps on the primary stream even when running multiple streams. This makes it much easier to comply with applicable minimum legal fps specification standards.
High dynamic range (HDR): New improvements in this technology enable the camera to concurrently capture both long and short exposures, minimizing the time lag between them. HDR selects the most fitting exposure for each area of the image. Then, it overlays them and generates an image that correctly exposes the darkest and brightest areas in the same scene to reveal important details. Throughout the past year, there have been huge strides forward in this technology, and this type of HDR is quickly becoming the default choice.
Advanced light management: Adaptive low light enhancements have been a central focus for camera manufacturers, and in 360-degree technology, it automatically optimizes image quality to produce brighter, noise-reduced surveillance videos—no matter the difficulty or complexity of the lighting environment.
Advanced compression: The latest 360-degree surveillance cameras are now able to actually maintain the integrity of image quality with real-time adaptive video encoding technology. This cutting-edge compression technology automatically adapts with smart dynamic algorithms to continuously analyze video streams. It maintains a high level of detail where it matters while saving on storage and network infrastructure costs by significantly reducing stored data and minimizing bandwidth in less important areas of the scene.
Strengthened cybersecurity: 360-degree devices have an increased level of security with features that ensure the cameras are secure right out of the box, whilst more advanced features can be user controlled to offer higher levels of protection against potential attacks.
Transforming Video Surveillance Capabilities
The innovations and user-focused functionalities now available with 360-degree fisheye cameras are why many businesses are rapidly adopting panoramic surveillance systems. The next generation of high-tech video security is upon us, and at Oncam, our team is blazing the trail with devices that empower organizations to take control of surveillance at their facilities. To learn everything there is to know about 360-degree fisheye cameras, download our guide here.
Receive Oncam updates and news directly in your inbox