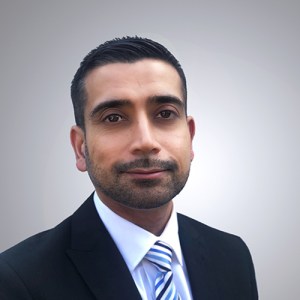 By Dilen Thakrar, Product Manager, Oncam
Feeling overwhelmed or confused during a video security system set up is not uncommon. The convoluted process that users sometimes go through to successfully install and configure a network of cameras is infrequently talked about, but noticeably true nonetheless. In our previous blog on camera design, we talked about how the C-Series was designed specifically to make installation simple and intuitive.
This same concept drove our design and development effort around creating set up tools for installers and operators. Whether users are new to or experienced in working with video surveillance systems, questions and troubleshooting issues may come up during both installation and routine use.
Tackling this problem head on after listening to customer feedback, myself and the rest of the Oncam product development team set about to produce a feature rich configuration platform with a modern, simplified user interface.
The C-Series Camera Configuration Tool
From the ground up, we built a dynamic software tool designed to make security operations for the user much more streamlined and centralized. The Camera Configuration Tool enables organizations to take control of their C-series cameras with advanced management on a sleek and intuitive dashboard:
Automatically discover all C-series cameras on the network simultaneously.
Easily identify and access multiple cameras, and log in to one or multiple cameras at once.
Directly access all camera settings and configure the camera with the intuitive web interface, all from within the configuration tool.
Monitor statuses, upgrade the firmware and visually track the progress on one or multiple cameras simultaneously.
On the centralized dashboard, administer key maintenance functions like Reboot or Reset and apply as needed.
Review network settings and easily allocate sequential IP Addresses for quick configuration.
Intuitive User Interface
Oncam's intuitive and attractive web-based user interface, or as our team calls it, "the window into your camera," can be accessed directly from within the Configuration Tool. Each camera listed on the tool includes a simple "configure" button that will allow you to access the full configuration capabilities of the user interface. It provides quick access to all settings including media streaming profiles, resolution, frame rate, bandwidth, TrueDetail HDR, Advanced Light Management, and StreamLite Compression, so you can easily tailor the camera to your specific needs.
Putting Ease-of-Use in Focus
Manufacturers should always aim to make systems easier to use and provide the right tools for end-users to feel confident when operating an advanced network of devices. One major goal as we enter the new era of deploying 360-degree surveillance technology is to significantly reduce the time customers spend trying to get a video security system installed, discovered, configured and successfully up-and-running for critical use. Learn more, including helpful tips and guidance, about the C-Series Configuration Tool, and check out Oncam's latest powerful and compact offerings in 360-degree video technology.
Receive Oncam updates and news directly in your inbox