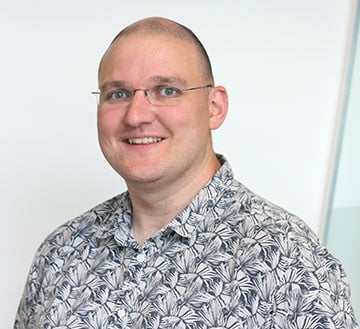 By Mike Parsons, Design Manager
Video surveillance is an essential, yet variable component when it comes to security operations in a variety of facilities—from casinos to hospitals. Many of these organizations have very specific requirements and expectations when it comes to adopting video security systems, like strengthened cybersecurity, advanced light management, open integration, centralized management, superior image quality, and efficient data storage—just to name a few.
One aspect that's all too often overlooked by camera manufacturers and their strategic partners may actually be the most obvious: form and aesthetics. As a result of camera technology continuously advancing and evolving, data storage is less of a burden, and Systems-on-a-Chip (SoCs) are shrinking in size while simultaneously growing in processing power.
This opens up the possibilities in terms of scaling down the form factors, especially when it comes to indoor cameras, often seen as the "basic" options when compared to more feature-rich outdoor versions.
But, what's the real value in creating indoor surveillance cameras that are as compact as possible?
Easily Concealed
When imagining how newly placed indoor security cameras will alter the environment, business leaders and facility managers are frequently concerned with maintaining the carefully designed interior. More often than not, end users are searching for a camera system that will seamlessly blend in with the existing environment; and devices that have a compact form factor can accomplish just that.
Elegant Look and Feel
Another advantage of a smaller form factor that blends in with existing décor is that it will not only create a low-profile look, but it can also become an elegant design feature. In surface installation, when compact cameras cannot be completely hidden, their simplicity and unobtrusive design can complement existing aesthetics, especially in a modern or upscale installation.
Hassle-Free Install
With a compact form factor small enough to fit in the palm of your hand, installers will experience an easy one-handed surface, pendant, or recessed mounting. What's more, smaller devices wrapped in a simple, elegant design can usually be more easily tailored to fit the specific needs of the end user, limiting the potential for mishaps during the video surveillance integration process. Overall, this leads to a speedy setup and a clear way to kick off a positive user experience.
Eliminating 'Big Brother'
Today, people are already aware that every click, capture and move is being monitored. So, particularly when customer service or positive public perception is important, it's good practice to avoid reminding them that they're being recorded. And in reality, most facilities are leaning more towards the approach of minimizing the awareness of being watched, rather than using noticeable surveillance cameras as a deterrent.
Delivering on Seamless Surveillance
It all really boils down to simplicity and being user-focused. When camera manufacturers get indoor surveillance right, the results always embody an unobtrusive design that's both easily concealed and attractive.
With a diameter of 92mm (3.6in), the Oncam C-12 camera can literally be held in the palm of your hand. See more about the most powerful and compact camera in the 360-degree market.
Receive Oncam updates and news directly in your inbox