By Justin Wheatley, VP Product Management
As 360-degree video surveillance cameras continue to evolve, this technology has become an essential part of many security solutions. Its unique ability to capture large areas of a scene with no blind spots has made these devices a powerful tool wherever total situational awareness is required.
When selecting the best 360-video solution, it's crucial to understand how some of the latest innovations transform security operations. For many years, it's been proven that IP video systems offer numerous benefits, such as secure data accessibility, higher resolution, more efficient storage, and centralized management even with multiple cameras. And today, there are more options than ever. In a market that sees constant technological evolution, the possibilities can seem endless. And 360-degree cameras are no different; innovation is accelerating, and more use cases are being driven in light of the promise of the IoT and AI.
But getting a great panoramic image is difficult at best and often depending on what type of camera is being used. Let's look at the most common options:
Multi-sensor cameras can generate a panoramic image by combining the images from each sensor. However, this can lead to several issues, from stitching and alignment to light and color imbalances, or even blind spots.
Conventional lens cameras can generate panoramic images but rarely cover an entire 180-degree field of view, leaving blind areas on the picture's edges.
Fisheye cameras can cover a 180-degree field of view and give the best results when wall mounted. Unfortunately, there can still be problems with orientation and distortion if the camera is not mounted at the same height as the subject.
So, what's the best option for your business? As we enter what many are calling the next era of video surveillance, it's clear that this market segment is advancing at a rapid rate.
When we launched the C-Series, we were focused on delivering the best 360-degree camera on the market (and boy, did we deliver!) The compact C-12, powered by a Qualcomm SoC, streams at a market-leading frame rate while delivering compelling technologies like TrueDetail HDR, StreamLite+ compression and Advanced Light Management. We are very proud of this addition to our product portfolio, but we knew it wasn't enough; we had to go further.
Building on our decades of expertise in panoramic imaging, our mission elevated to transform the C-Series into so much more than a 360-degree camera, thanks to advanced onboard "edge" dewarping. And this is possible with our new firmware update, dubbed Multi-Mode.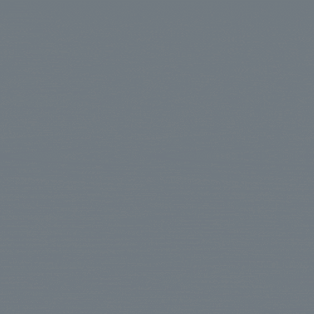 In general terms, the word multi-mode is defined as having or involving more than one mode, and that's the same concept we've brought to the C-Series. With Multi-Mode, you can choose to stream up to four different views simultaneously, including Panoramic+, Fisheye, Corridor+, T Corridor+, and VCams. In essence, Multi-Mode transforms the C-Series from a 360-camera to possibly the only camera you'll ever need.
Multi-Mode allows you to record everything that happens within a scene thanks to the 360-degree coverage, but at the same time, it's possible to set up alternative views. For example, the 360-degree view can be used for retrospective investigation, while the different dewarped pictures can be displayed on the screen of a control room or public view monitor for live viewing.
The flexibility doesn't stop there. Imagine running streams at different frame rates, deciding which streams to watch or record, and at the frame rate ideal for your specific needs based on your particular use case. It can be a 360-degree camera, or a panoramic one, or even both simultaneously with the ability to show different views on different streams; it can run one or multiple streams, achieve up to 60fps, and be installed inside or out.
With the enhanced C-Series, you get access to the most advanced 360-degree cameras on the market today. Whether you need a 360-degree camera, a panoramic camera, or both simultaneously, the C-Series now wraps all these capabilities into one solution. I think I summed it up best in an earlier meeting: Multi-Mode delivers all the camera functionality you could ever want into one camera. The future is indeed now.
Since our company's first origins, we've been empowering people to build video surveillance solutions that simplify the deployment and increase intelligence. 360-degree video solutions are the core of our heritage, and we continue to focus on revolutionizing our technologies to improve performance and quality. Learn more about how we continue to lead in an industry in the delivery of these solutions.
Receive Oncam updates and news directly in your inbox