Why Video Surveillance Matters in Hospitality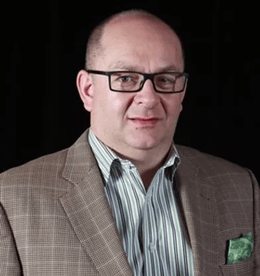 Kostas Mellos
VP Sales Oncam, North America
The hospitality industry is always evolving to provide new and memorable experiences for clients and outperform their competition. From Jules' Undersea Lodge, in Key Largo Florida where residents have to dive underwater to stay, to Peabody Memphis' famous Duck March hoteliers are not afraid to step out of the norm! In recent times it's had to evolve at a more rapid rate in ways that could never have been predicted and most likely didn't want. During covid restrictions and beyond, the industry has shown remarkable innovation, adaptability and resilience during a period of widespread uncertainty. As the 2022 world continues to open up so does the hospitality industry, with understandable trepidation. Hospitality business owners and managers are more focused on protecting and enhancing their businesses than ever before, and video technology offers vast benefits.
From my experience, hospitality is first and foremost concerned with providing an excellent customer experience, such as streamlining processes and adding the additional amenities and services that draw those all-important repeat visits and positive reviews. We live in a world where online customer reviews and word of mouth are king and with so many platforms for customers to air their experiences (good and bad!) it's no wonder hoteliers are constantly trying to improve their customer experiences. Another important element of the customer experience is security, people wish to know that the environment they are in is safe and secure for themselves and their possessions, nobody wants to be worrying about their possessions being safe at the hotel when they're sunning themselves on a beach with a delicious cocktail!. In the case of hotels, managers and security managers could see huge benefits through leveraging video technology to balance their overall experience and safety. From improving customer experience and ensuring property security to mitigating threats, I believe video technology should be a vital element to the overall business strategy of hotels.
As hotels don't report incidents, (I don't know why) in the USA there is limited public data regarding the safety and security of these properties. However, it's still clear that threats exist in hotels and resorts. . A 2017 study I found of 404 Houston hotels showed that incidents of crime and theft in hotels have a significant negative impact on hotel operating performance. With studies like this and the rising threat of security incidents and malicious attacks on soft targets it's easy to see why security staff , believe efficient safety measures are imperative and want to see further investment in video surveillance. They see the collaboration between IT and physical security as enabling advanced network communication reducing risk and increasing chances of catching offenders. Achieving this involves using a variety of systems that work together to create a comprehensive, connected solution, such as fire and intrusion alarms, access control, video surveillance, video management systems and data storage systems. These allow today's hotels to not only gather evidence in the event of an incident, but also view footage in real-time to thwart potential issues sometimes before they even occur – even better!
However, there still seems to be a widespread reluctance in the industry when it comes to spending on video surveillance technology, which to a degree I can understand. Hoteliers seem to view advanced video technology as an unnecessary expense due to its lack of ability to generate revenue or fear that surveillance cameras will damage the hospitable and welcoming image they wish to portray, nobody wants to feel they're being watched the moment they step into the building, especially when they're there to enjoy themselves and relax. However, this need may not to be a problem, innovations such as 360-degree cameras are able to provide coverage of larger areas while maintaining compact form factors. This means that areas can be effectively covered with fewer cameras which are discreet, (check out Oncam's C-Series range to see just how compact and discreet these types of 360 degree wide coverage cameras can be, they fit in the palm of your hand!) and reduce the risk of guest feeling 'watched' maintaining the welcoming feeling hotelier's desire. While these concerns are understandable, costs and potential risk to the hotel aesthetic must be balanced against the security risks that are present. Properties need to address emerging threats through enhanced security techniques and technology.
When it comes to addressing the issue of video surveillance being unable to generate income, and let's face it generating income is the main aim of the game, amazing advancements in technology propel new ways for security technology to be leveraged.. Video data can be leveraged for additional uses that span several departments including business operations and marketing. The capital investment in video capture technology then becomes more widely distributed as more departments utilize the information, going from a required 'grudge purchase' to a 'Swiss Army Knife' of operational benefits.
Hotels and resorts can use advanced technologies to better serve guests in an effort to deliver the kind of personalized service that customers will come to expect from their visit in the future. This will allow brands to build long-term relationships and ensure return visits, leading to increased revenue streams and a successful sustained business model. At the same time, hotels will be able to realize new levels of safety and security to keep their most important assets protected. Sounds like a win to me!
Receive Oncam updates and news directly in your inbox