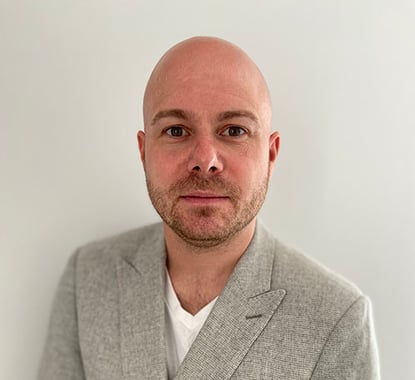 By Scott Brothers, Chief Operating Officer, Oncam

Over the course of the past year, Oncam has reached new heights despite being faced with the challenges of COVID-19 and all of the obstacles that accompanied it. We are eternally grateful for our hardworking employees and the innovation, dedication, and creativity they bring to Oncam every day. Our team wouldn't be the same without them, and we are so proud of the accomplishments we've achieved together. The following are just a few highlights from the past year that we'd love to share.
Going Fully Hybrid
2020 quickly became the year of remote working as COVID-19 affected every industry, including our own, and our ability to work together as a team was put to the test like never before.

We soon discovered that working from home was no longer just an option, and it quickly became a necessity. With the vast majority of the team working remotely and as we now look at strengthening our team in our UK tech hub, we are learning just how important trust, communication, and collaborative working really are to achieve our common goals. Thankfully, Oncam is filled with individuals that can contribute significantly, regardless of their physical location, and we were so proud to be featured in a Forbes article for the way we've worked through this pandemic and beyond.

At Oncam, we have seen a glimpse into the future. In this future, talented, committed individuals can come together remotely and produce unbelievable results while creating a better work-life balance for themselves. Professional and personal fulfilment does not have to be mutually exclusive. Still, when it comes down to it, correct recruitment, clear, manageable goals, and above all else, trust in the team we've built will take our company far.
The C-Series Developments
This past May, Oncam announced the release of the multimode firmware for the C-Series. With the addition of Multi-Mode, users can choose from five different views and stream up to four of them simultaneously. Multi-Mode adds flexibility, versatility and ultimately expands the use cases possible with 360 video surveillance technology.

With the updated C-Series, stakeholders are capable of recording everything that occurs within a scene with 360-degree video coverage. And at the same time, they can quickly configure alternate and more natural-looking views tailored to specific needs.


We also launched Panoramic+ accessories for the C-Series, furthering the flexibility and functionality of the camera allowing it to transform into a wall mount panoramic camera. This not only broadens the scope of C-Series providing an alternative to our Evolution 180 camera, but is a further testimony on the new modular approach that these cameras follow: one module, different housings and accessories to maximize flexibility for users and partners.

All of this has been made possible by our incredible team of innovators at Oncam.
Reaffirmed our Commitment to Cybersecurity
As many of you know, cybersecurity has become a significant concern for organizations across the globe, particularly in light of recent breaches involving established professionals and well-known companies.

At Oncam, we have always been focused on guaranteeing the highest level of cybersecurity. It's part of our continued promise to our customers, distributors, and partners, and it's at the forefront of the inception, design, development, testing, and maintenance stages of all of our products.

While we pride ourselves on having a product line that is fully NDAA compliant, we must continue to be vigilant with the entire supply chain and always be running comprehensive assessments to ensure the highest levels of compliance are met. We're proud to say we will always be dedicated to ensuring our technologies meet NDAA compliance and that we will use that high standard to continue fostering strategic partnerships and expanding our business.

Our Growing Partnership with Qualcomm
More than three years ago, we started the journey toward recognizing a new SOC provider. With requirements like NDAA compliance, functionality, the need to scale production promptly, and, finding a vendor that could strike a balance between cost effectiveness and performance was crucial. At its most basic level, the relationship had to be conducive to the growing Oncam camera roadmap and subsequent development, which meant we needed to push the boundaries of what many thought was achievable.
Enter Qualcomm Technologies.
The Oncam team is so thankful for our partnership with Qualcomm, and it has given us more than we ever could have imagined. They have been excellent to work with, relentless in reaching the organizations' shared goals, and delivered over and above our expectations time and time again. And as a result of the robust SOC from Qualcomm Technologies, the Oncam team was equipped to take the C-Series camera expansion to the next level.

We're discovering that the role of 360-degree video as part of a complete surveillance ecosystem is evolving at a pace that must be met with a future-proofing vision for innovation and growth. That's why the Qualcomm Technologies partnership is crucial to the work we're doing here at Oncam.

Most importantly, the Qualcomm team is composed of professionals who are diverse, empathetic, and compassionate for one another. Because of these qualities and the intelligence and innovation that the team possesses, we have set ourselves up for an extraordinary partnership over the coming years. We are grateful for the Qualcomm team and are delighted knowing that this is just the beginning of great things to come.
In Conclusion
The last year has been filled with both challenges and successes. Still, we have continued to thrive, driven by the creative, dedicated, and innovative team we have here at Oncam. As we move toward 2022 and we prepare to expand our C-Series portfolio, we'd like to thank our partners, and our customers for believing in our products and solutions. As we close out the year, we know the best is yet to come.
Receive Oncam updates and news directly in your inbox